BRAND NEW LOWER PRICES
877-695-7888

"Our service is your savings. We will never be knowingly undersold."

Our job is to find the perfect fit for your needs. Call us now and let us help you find the solution to your monthly medication needs.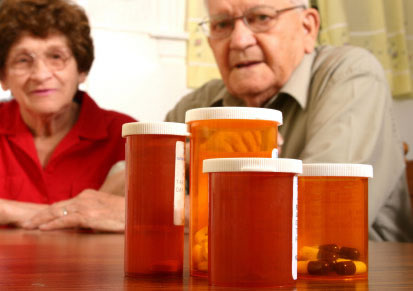 Welcome to Discount-Med-Direct
Let Discount Med Direct help you get all of your prescription medications delivered safely to your door. We provide discount medications from USFDA approved pharmacies, from around the world. We pride ourselves on providing you access to high quality discount prescription medications from Canada, abroad, as well as, in the United States.
Savings range from 30% to 80% on all of your monthly medication needs, we can provide any medication that you will find at your local pharmacy, only for a whole lot less money. For seniors, Medicare D may not always be your best option, let us help figure out what is best for you. You will not find any high pressure sales pitch here, only a helping hand and friendly ear.
TELL A FRIEND
Tell a friend about us and save money.
$15 for you $15 for your friends
By telling your friends about Discount Med Direct you can save $15 or more. For each new friend or family member you refer to us that results in a shipped order over $99 you will receive a $15 dollar credit to your account.
There is no limit to to how much credit you can receive. Be sure your friends and family mention your name to one of our representatives when ordering. We will keep an account of your credit along with the person's name who placed the ordered and the amount of the order.

USFDA Approved International Medications
Through these International providers we can find great prices for your medication needs. International providers have an established price range that is comparatively 30 to 80% savings on medications.
U.S. Drugs
We work with with a U.S. Pharmacy based in Florida. From this pharmacy we can offer you any drug that you can find at your local pharmacy. The pharmacy is of course fully licensed just like your local pharmacy.
Our difference is that through our contract you have access to your medications at wholesale prices.
Our Owners

Diane Bartoli
Marilyn Kowak

In 1977 my mother was diagnosed with Alzheimer's Disease. At that time little was known about the disease and after talking to my brother Jack (who is a physician), I made it my full time mission to ...

--- Read More ---

Many years were given to major manufacturing in relation to the production of writing instruments, Eberhard Faber, ophthalmic ware, Schott Optical and silicone chips for our famous computer age with ...

--- Read More ---